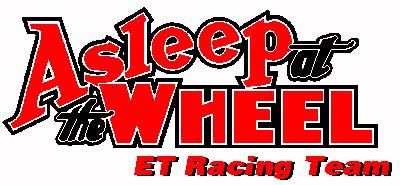 Asleep at the Wheel Racing (tm) History (AKA previous rides")
---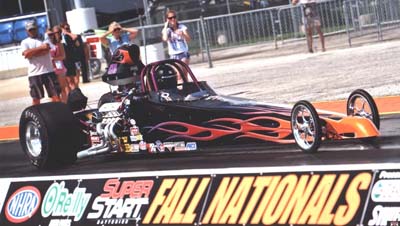 This is the 2005 Danny Nelson Racecraft Dragster that Dylan drove in NHRA SuperComp and ET bracket competition 2009 through 2011.
Using a 555CI Reher Morrison Super Series Big Block Chevy, this car ran sub-7.90 1/4 mile Elapsed Times at 170+ MPH "off the stop" on a mild tune.
His fellow competitors awarded him the 2010 NHRA Division 4 "Rookie of the Year" in his 1st year of SuperComp competition driving this car.
Dylan's last pass in the car was the final round of SuperPro ET competition at the 2011 NHRA Division 4 Bracket finals at the Texas Motorplex.
While this car has since been sold, his plans are to race our 2004 Joe Monden in SuperComp and ET competition, as his college studies allow.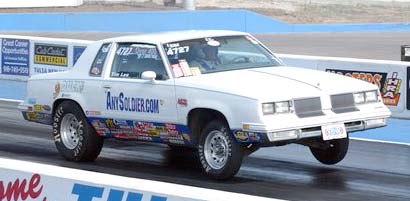 Here's our 86 Olds Cutlass that we campaigned for 4 or 5 years in IHRA Stock Eliminator Crate Motor category. Running it in H or I/CM class with a Beck built GMPP Vortec 330hp rated 350 CI dish piston small block Chevy motor, it used a Jerry Backstrand modified Hughes Powerglide with a PTC converter and a 12 bolt rear w/Mark Williams components and a Richmond 4.88 gearset. This combination ran mid/low-11s in the 1/4 mile, mid/low-7's in the 1/8th, depending on the class weight package. Both Tim and Dylan have run this car in Stock Eliminator class competition.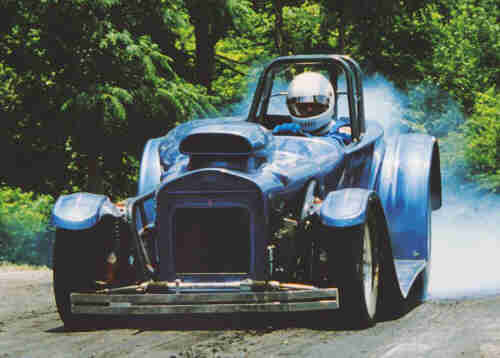 Our open wheel attempts at Super Class/Quick racing were made for a couple years in the above 27T Street Roadster. Powered by a 468 or 427 cu.in. Big Block Chevy, this car was a fun/fast ride (especially compared to the Chevelle)!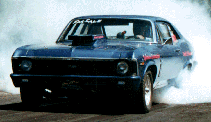 We ran this 1968 Nova for a couple years then was replaced by the Buick. Running a small block 383, it ran 6.80s in the 1/8th, 10.90s in the 1/4.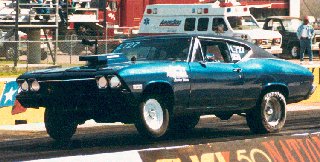 A previous AATW Racing ride was the 68 Chevelle Hardtop that ran Super-Pro/Pro and Heavy Eliminator categories. We usually throttled this car into a mid-to-high 7 second 1/8th mile ET range, although the car did run a best of 6.80s - 1/8th mile at one point in it's career. This was the original Asleep at the Wheel Chevelle that carried us to over 60 wins, 32 runner-up, and 26 semi-final finishes. Five Temple-Academy Dragway track championships and 2 runner-up championships were also accomplished behind the wheel of this car.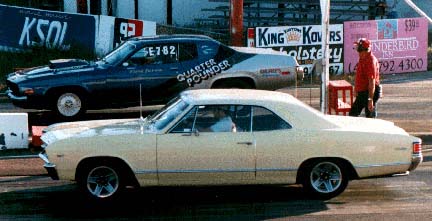 Here's the car that started it all for us, on the track where we have many fond memories. This 67 Chevelle originally saw duty as Tim's "daily driver/bracket car" when work found us in the Northern California area. This shot was during one of our earliest bracket races (1988 to be specific) at Fremont California's famous Baylands Raceway Park (now closed). It ran a 1/4 mile best in "daily driver" trim of 13.80s using a .030 over 283 with Edelbrock Performer, Crane HMV272 cam, Holley 600, a stock TH350, and 3.70 gears. It regularly got 16-17mpg, and was a blast to cruise in. After moving to Texas, the car saw a variety of combinations ending up as a low 12 second ride with a "fairly warm but barely streetable" 357ci SBC with a 'glide, 4500 stall 8" converter, and 4.11 gears.